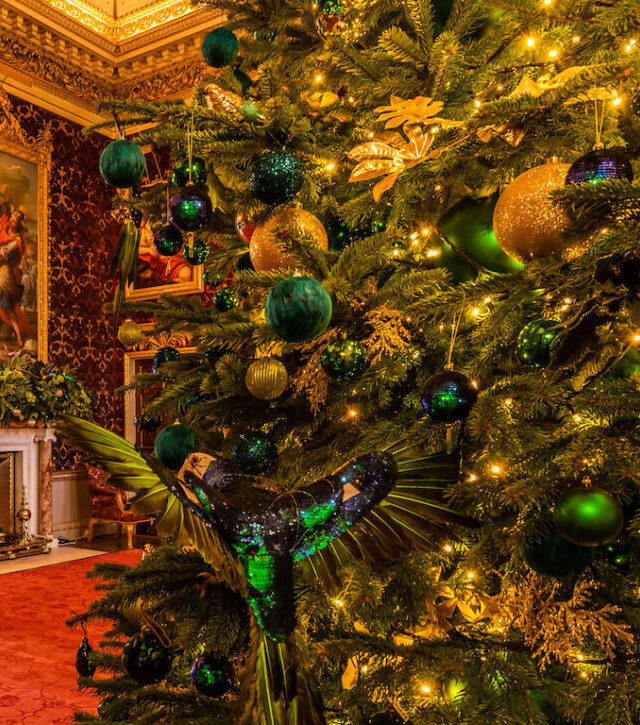 Car-free

Christmas in Norfolk

Norfolk
in partnership with

Merry Christmases in Norfolk, the UK's first Good Journey county, don't always have to include driving. Here are lots of ideas for places and events that you can reach by train, bus, bike and foot. Leaving the car behind can mean memorable days out as well as helping protect the environment. Some Norfolk attractions also offer money off or other incentives if you arrive without a car so why not have a car-free adventure this winter?
1. Norwich

With its warmly-glowing cobbled streets and towering medieval cathedral, walkable Norwich already has some excellent ingredients for an atmospheric car-free Christmas outing. Add in several festive markets, a good sprinkling of seasonal concerts and pantos and some innovative walking tours to cook up a truly exceptional Christmas in Norwich.
2. Around Cromer

Car-free Christmas in Cromer, forty minutes' train ride from Norwich, can mean bracing walks along the beach and warming up in a toasty pub or through the elegant trees in Sheringham Park with 10% off in the café at the end for car-free visitors. There's also the world's only seasonal end-of-pier show and a host of fabulous National Trust properties nearby, all decked out for Christmas.

Cromer Pier hosts a celebrated Christmas Show – the world's only festive end-of-pier show. Easy to get to without a car, the pier is just a few minutes' walk from Cromer station and is perfect for blustery seaside days and entertaining evenings. An eight-metre video wall enhances a traditional music and comedy with contemporary technical effects. Expect elaborate costumes, edge-of-your-seat stunts, illusions, magic and vintage musical numbers. And you'll get 20% off tickets when you arrive car-free!
You can also bag 20% off at Felbrigg Hall near Cromer, when you get there by bus, bike or on foot. The hall is decked for Christmas in traditional style and there are parkland walks and festive sights, followed by a hot drink in the Squire's Pantry – with and extra 10% off in the café if you arrive car-free.
It's a Wild Winter at the Blickling Estate. Take in the smell of spiced apples and gingerbread in Temple Walk or of fallen oak and chestnut leaves under the ancient trees in the arboretum. A family-friendly trail through the Arts and Crafts-style house features snowy floors and frosty foliage, owls, bats and animal tracks. Free for National Trust members, there's 20% off at Blickling during the day for non-members arriving on foot, by bike or by public transport.
3. Around Fakenham

The mighty estate at Holkham and the watery nature reserve at Pensthorpe are both exceptional visitor attractions at any time of year and they don't disappoint when it comes to Christmas. And Fakenham itself celebrates its seasonal illuminations with a family Christmas Fayre.

Pensthorpe has a spacious Christmas Market in late November and a North Norfolk Pole Experience in December, where kids can visit Santa's grotto for stories, crafts and prezzies. And the reserve itself, with its sculptures, wildlife, colourful flamingoes, red squirrels and all-season gardens, is well worth strolling round in winter. Hourly bus X29 from Norwich to Fakenham (every two hours on Sunday) stops at the gate and car-free visitors get £4 off the standard entry.
Holkham Hall is lit by candles and open for a self-guided tour of the magnificently-decorated rooms, which includes fizz and mince pies. There's a Christmas Market too on 9th to 10th December. Entry is free and you can avoid the parking fee if you arrive without a car. Bus 36 from Fakenham to King's Lynn stops at the gate. The estate and neighbouring beach are ideal for wintry walks and wildlife spotting with deer roaming through the craggy trees and seabirds hiding in the pine-fringed dunes.