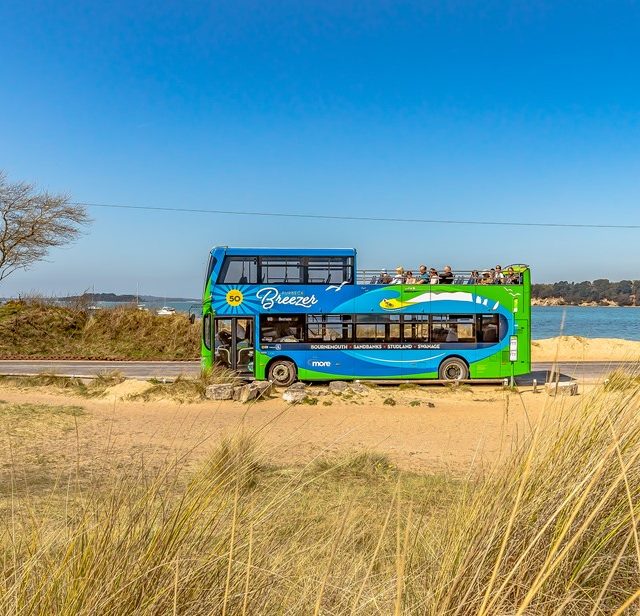 Bus about town, ramble between villages, ride an open-topper or head off on a busman's holiday.
When you travel by bus, the journey is all part of the day out. Enjoy the view over the hedges and the villages along the way. Without a car, you're free do a linear walk, enjoy a local tipple and to snooze on the way home. In many parts of the country you'll find smart new buses, with comfy seats and free wi-fi, though in a few places you can still enjoy the no-frills retro experience!
Hop on a Bus

Buses are a great way to explore, visit attractions or enjoy a linear walk. You can plan any bus journey using our journey planner or apps like Moovit and BusChecker. Make sure you get to the bus stop a few minutes early and wait on the right side of the road (check google maps).

Many buses now accept contactless payment on board, but some are still cash only. Here are a few tips to help you save money on bus travel:

If you making more than one journey, you could save money with a Day Ticket or Weekly Ticket – check the bus operator's website.
If you're travelling with kids, or with a few other people, look out for Family/Group tickets.
If you're regular traveller, the main bus operators now have apps offering discounted mobile tickets.
If you're in your 60s, (qualifying age varies around the UK) you can get a bus pass from the council and ride for free!
If you're under 22 and living in Scotland, you can get free nationwide bus travel!
Days out by bus

There are scenic bus rides to discoverer all over the UK. You can preview a few in our e-book Scenic rail and bus journeys of Britain – free with our newsletter, below. And for more inspiration visit Scenic Buses.

A day out by bus always comes with a bit of fresh air and exercise, but you could turn the walk into the main event. Bite off a chunk of coast path or National Trail, without having to circle back to the car. Head over to Car Free Walks for inspiration, or google 'bus walks' for more routes.

If you really enjoy the wind in your hair, you'll love an open-top bus. These seasonal open-toppers give you a grandstand view and sometimes even a bit of a rollercoaster ride! Good Journey's travel writer Phoebe Taplin previews a few in this Guardian feature.