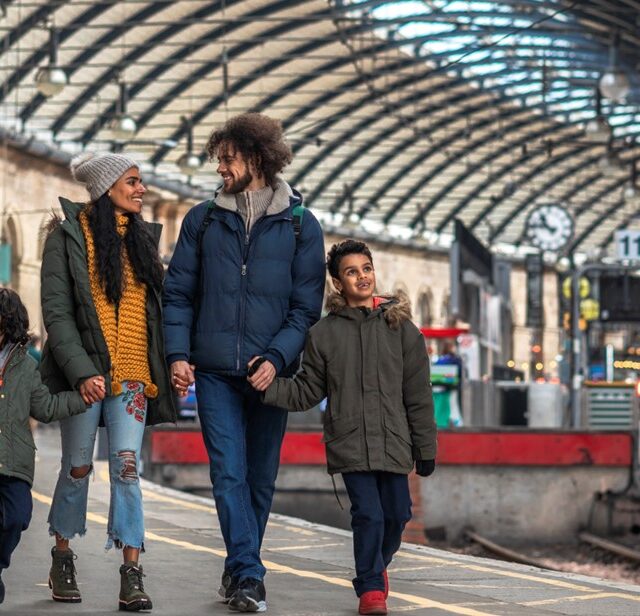 Consultancy and partnerships
Good Journey are the UK experts on car-free leisure.
Good Journey works with leading visitor organisations like the National Trust, RHS Gardens and English Heritage to attract more visitors by train, bus, bike and foot. We can help you meet your sustainability and inclusion goals. Cut the 60% of scope 3 emissions coming from visitor travel. Reach the 24% of visitors who don't own a car. Find out more…
Blenheim Palace success

We help around 500 visitors a week plan car-free trips to Blenheim. We provide easy travel directions, with door-to-door journey planner, linked from Blenheim's website.

Blenheim Palace offer an appealing 30% green travel discount. They've held the Good Journey Mark since 2018.

Blenheim have succeeded in increasing car-free visitors from 5000 to 41,000 a year.

They now aim for '50% of visitors to make carbon-friendly journeys by 2027'.

"We're thrilled that so many more people are now travelling to Blenheim by train, bus and bike" 

Blenheim Palace
What we offer

Directions for your visitors – bespoke travel directions and journey planner for your places, hosted and updated by Good Journey.

Car-free adventures – inspiring itineraries by the UK's top car-free travel journalist, helping visitors to explore by train, bus, bike and foot.

Mystery traveller reports – giving you a snapshot of the current experience for visitors arriving by train and bus to your places.

Visitor travel action plans – menu of practical steps for boosting green travel to your places, including quick wins and future opportunities.

"The journey planner is brilliant and really easy to follow"

National Trust
Join the leading organisations welcoming car-free visitors with Good Journey

We partner with visitors organisations, local authorities, transport operators and attractions to increase car-free visitors and tourism. We also provide in-depth consultancy for boosting green travel to specific sites.

We delighted to be working with National Trust, English Heritage, Historic Environment Scotland, RHS Gardens, Norfolk County Council, Suffolk County Council and Visit Kent.

Book a call with Good Journey's Founder/CEO Nat Taplin, to discuss the opportunities, or send an email.