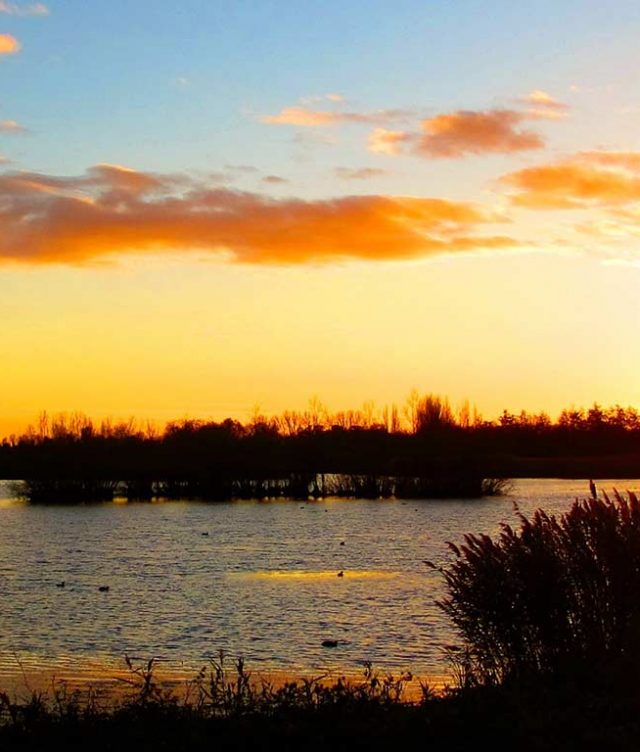 Car-free adventures around

Cambridge

Cambridgeshire
Perfect for car-free staycation holidays, Cambridge is a great city to explore on foot and a fantastic hub for journeys by bus, bike, boat and train. Cycle or punt down the River Cam to Grantchester and have tea in an orchard; catch a train to see red pandas and an underground cave or hop on the guided busway to the market town of St Ives and bird-haunted lakes at Fen Drayton. Here are three top trips out of town with some tips, at the end about bus tickets, bike hire and handy places to stay.
1. Shepreth and Royston

Hourly trains from either of Cambridge's railway stations stop off at some pretty villages on their way to Kings Cross. Shepreth, fifteen minutes away by train, is full of thatched cottages and leafy meadows.

Shepreth Wildlife Park is right next to the railway station and generally offers a discount to visitors arriving by train or bus. Inhabitants include cute, bamboo-chomping red pandas and free-flying fruit bats. There are feedings or talks every half an hour and you'll never feel the same about those cuddly meerkats after watching them devour live insects or half-rats or in a carnivorous frenzy.
Stroll into the rose-twined village for a thatched teashop and neighbouring manor gardens.
Ten minutes further by train, you can visit the mysterious Royston Cave, a curiously carved underground chamber, and possible Knights Templar meeting place, dug out of the ancient chalk.
2. St Ives and Fen Drayton

Cambridge boasts the world's longest guided busway (the bus steers itself along concrete tracks); you can use it to access a watery nature reserve and have tea in the picturesque market town of St Ives.

Catch busway B, which leaves roughly every half an hour, from outside Cambridge railway station or – quicker – from Cambridge North Station (stop 1 from both). Get off at Fen Drayton Lakes to have a wander through the reed-fringed RSPB nature reserve here, with its huge lakes. Besides all kinds of water birds, from coots to kingfishers, there are butterflies and dragonflies among the waterside grasses.
Time for tea? Hop back on the bus to St Ives and head for one of the cafés, like the River Terrace Café in a half-timbered house.
Don't miss the picturesque 15th-century bridge over the River Great Ouse; it's one of only four English bridges with a built-in chapel.
In the recently redeveloped Norris museum on the Broadway, you can see old skates used locally on the frozen fens and weapons from the Civil War (Oliver Cromwell was born nearby).
There are rows of tempting stalls along Market Hill near the museum on Mondays and Fridays and a farmers' market is held at The Sheepmarket on the first and third Saturday of every month from 8.30am to 2pm.
Catching the bus back towards Cambridge, don't forget to look out at Fen Drayton. Around dusk in autumn, you might see huge flocks (or murmurations) of starlings. Further on, look out for the ancient priory church in the fields near Swavesey.