Adventures around Colchester
with PlusBus
in partnership with
From the monumental ruins of a Norman Priory just off the High Street to penguins, red pandas, leopards and lorikeets in the sixty-year-old zoo, Britain's oldest recorded town is full of surprises. Colchester, or Camulodunom as the Romans called it, was the first capital of the imperial Roman province of Britannia. Enjoying city status since 2022, ancient Colchester boasts Britain's earliest surviving town walls, tallest water tower and largest standing Roman gateway. Add PlusBus when you buy a train ticket to Colchester (or when you arrive at the station) and you can travel by bus across the whole area all day.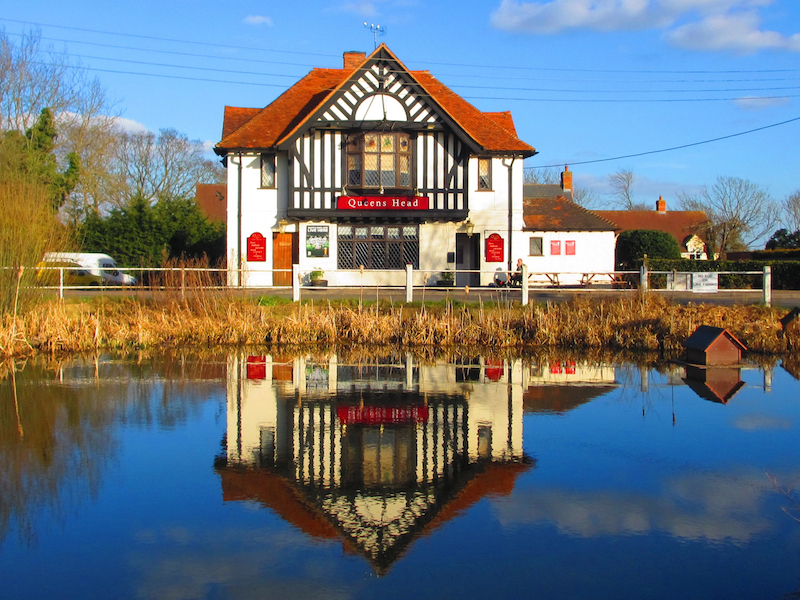 1. St Botolph's Priory

Colchester has two stations Colchester (North) and Colchester Town in the middle of the city. The fastest trains arrive at the city's northern station, generally known simply as Colchester Station. Luckily, there are fast and frequent buses into the centre of town, where you will find the museums, castle, cafes, theatres and some beautiful flowering parks.

Make sure you have your PlusBus ticket handy and set off to explore. There are several ways of heading into town from Colchester Station. One of the simplest is to catch bus 8, which runs every 10 minutes from Station Layby Stand F.
How do I find the bus into town? Follow signs from the station for Town Centre and stroll down to the main road. Turn right along the pavement, cross at the lights and Stand F is the bus stop on the far side of the road. If any other buses turn up before bus 8, ask the driver if they're heading to the town centre – they probably will be!
Get off bus 8 at Queen's Street (other buses stop nearby or round the corner on Osborne Street). Stroll down Queen's Street a little way and turn left into Priory Street to find the impressive ruins of St Botolph's. They are open free every day. Opposite the ruins are one of the surviving stretches of the old town walls.
There is a big Roman gateway at the far end of the High Street near the Hole in the Wall pub and a huge Victorian water tower, nicknamed Jumbo. Off the High Street, not far away, you will also find the castle and Holly Trees museum.
2. Colchester Zoo

Colchester Zoo first opened in June 1963 and now covers 60 acres of lovely grassland and lakes. Among the hundreds of species you can encounter here are ruffed lemurs, golden lion tamarins, Bornean Orangutans. With thanks to Colchester Zoo and Jamie Reeve for the tiger photo.

Elephants, zebras, giraffes or penguins? Brilliantly coloured rainbow lorikeets or stately Siberian tigers? There are so many different birds and animals to see among the acres of varied habitats at Colchester Zoo, you could easily spend all day here.
There are several different play areas and opportunities to feed the animals or watch them being fed so this is a great place to visit with kids.
Sounds great! How do I get to Colchester Zoo by bus? Simples! (as the TV meerkats say). Just jump on bus 75 from Osborne Street (Stop Af) in the middle of Colchester, which is just a couple of minutes' stroll from St Botolph's Priory – see 1 above.
Or follow Good Journey's directions for more detail and journey planning.