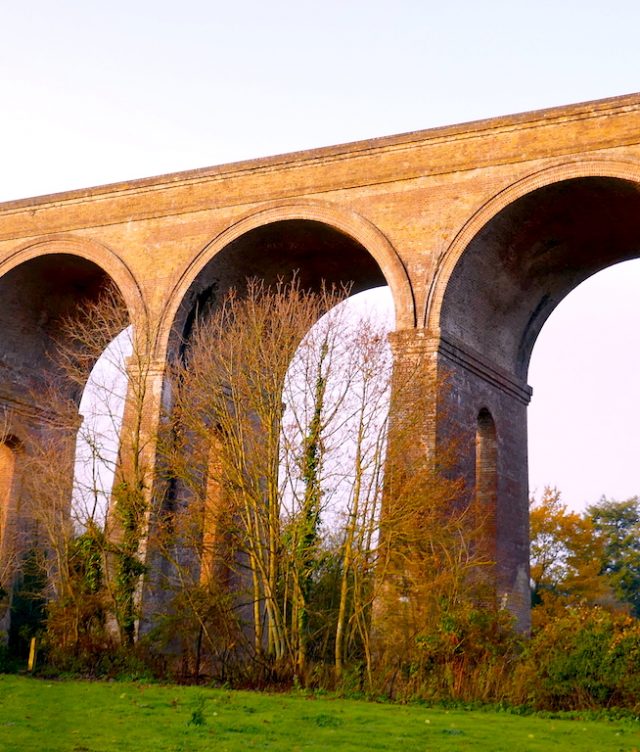 Car-free adventures around

Sudbury

Suffolk
Gainsborough and Constable painted the landscapes around this pretty market town, where Thomas Gainsborough was born. The local branch line from Mark's Tey (less than an hour from London) is now the "Gainsborough Line". It's a good way to see the countryside, and gets you to Sudbury in twenty minutes. On the way it crosses the extraordinary 32-arch Chappel viaduct and passes the East Anglian Railway Museum at Chappel station, a trip back in time to a great age of rail travel. See Constable's paintbox and rooms full of paintings and a lovely old garden at Gainsborough's former home in Sudbury and take buses to pretty Suffolk towns and villages, like Long Melford and Clare.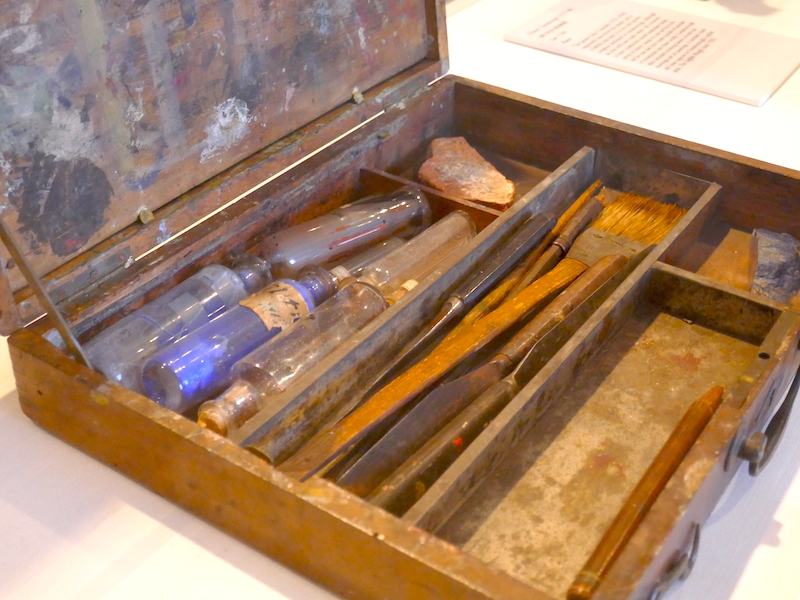 1. East Anglian Railway Museum

A day return on the Gainsborough Line, from Marks Tey to Sudbury is affordable. Break your journey at Chappel station to visit the East Anglian Railway Museum and be transported back to the days of steam: Victorian buildings, vintage carriages, working steam and diesel engines and lots more…

A family friendly heritage centre with hands on exhibits, telephones that talk to you, and signals you can work yourself teaches visitors of all ages more about railways and their history.
Walk past the brick Victorian Goods Shed where the pop group Blur played their first ever concert to an audience of 150 in 1988!
See trains being restored and ride the miniature railway (most Saturdays). Book in for a Cold War themed challenge in an escape room with the Codebreaker Experience. Treat yourself to tasty lunches and homemade cakes in an old-style dining carriage.
 Or, if it's sunny, sit outside and have a trackside coffee or afternoon tea by the steam trains.
The Chappell viaduct is just a five minute walk downhill into the village so you can take a closer look at this marvel of engineering, started in 1847.
2. Gainsborough's House

Thomas Gainsborough was born in Sudbury in 1727 and began by painting Suffolk landscapes. An 18th-century art critic later said of him: "the woods of Suffolk were his Academy, the trees were his models". The Gainsborough House Museum opened in 1961 and has expanded into neighbouring cottages to make room for a shop. Access to the main house is via the heart-warming garden, maintained by devoted volunteers using only the plants that were available in Gainsborough's lifetime. Quince and medlar trees and an ancient, rambling mulberry shade a peaceful lawn and slate path bordered with scented lavender and roses.

Arriving at Sudbury railway station any road ahead will lead you towards Gainsborough's house, less than ten minutes walk away. One route is to head for the church behind Roys store. Turn right up the Great Eastern Road, left into the bus station and right through the archway and little shopping centre onto King's Street, emerging by the Gainsborough pub.
Turn left to find, in front of St Peters Church (now a cultural venue), a statue of the painter looking out towards the road that's now called Gainsborough Street and holding his palette and brushes as if about to paint the town.
Gainsborough Street is lined with tempting cafes so there's no shortage of refreshments before or after visiting the museum.
Don't miss the paintings and drawings by John Constable on the third floor, along with his box of paints and brushes.
The permanent collection takes you through Gainsborough's whole career, from mid-18th-century landscapes and portraits, painted in Suffolk, to later works from his time in Bath and London.