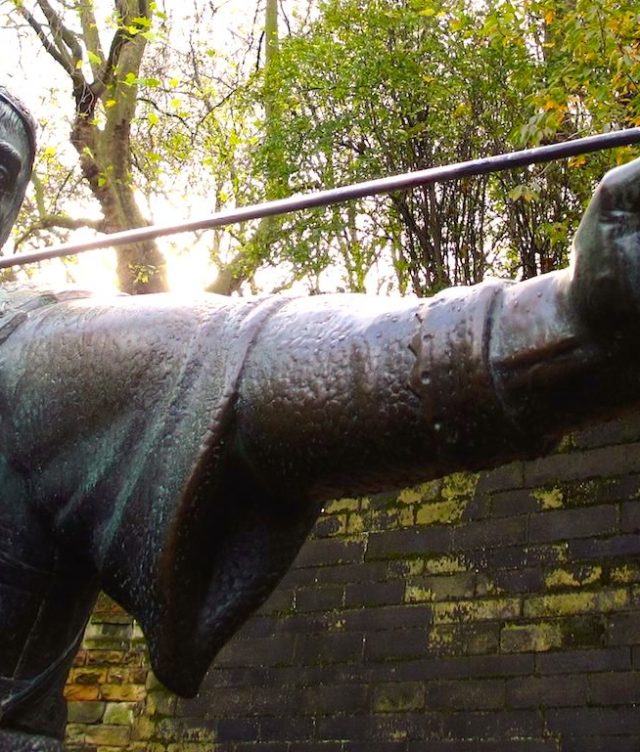 More car-free adventures around

Nottingham

East Midlands
With one of the country's best transport networks, Nottingham is a great place to explore car-free; it was named as England's least car-dependent city in 2010. Visit the castle on foot, the Attenborough lakes by bike, the arboretum by tram, Newark by train or Melton Mowbray by bus... England's largest publicly owned bus network can take you all over town and beyond. You can buy an unlimited all-day ticket from the machines at bus and tram stops for £4.80.
1. Walk to the castle along the canal

Nottingham castle is a very short walk from the railway station, has no onsite parking (except for disabled visitors) and there are some really fabulous pubs nearby – so a car-free visit is a particularly good idea.

Turn left onto Station Street, right onto Carrington Street, left along the canal, and right over the second bridge past the waterside Navigation Inn.
Turning left onto Castle Boulevard, you reach the Museum of Nottingham Life open at weekends with reconstructed shops and houses and a system of underground caves.
Exit from Brewhouse Yard next to Ye Olde Trip to Jerusalem – possibly England's oldest pub, carved out of the rock below the castle.
Turn left up Castle Road, past the bronze statue of Robin Hood, to reach the castle entrance at the top of the hill. The Castle Museum and Art Gallery is currently being revamped.
When it reopens, you can see some beautiful 17th-century Dutch paintings and works by famous 20th-century British artists, including Ben Nicholson, Edward Burra, L.S. Lowry and Stanley Spencer.
2. To the Arboretum by tram

Nottingham's recently extended tram system is one of the delights of exploring the city. There's a handy stop on a bridge above the railway station and trams running every five minutes. Nottingham's oldest public park, the peaceful Arboretum, is eight minutes away, via the scenic city centre.

Look out of the window to admire Old Market Square, the Theatre Royal and more as you pass…
Get off at the stop called "High School", just after "Nottingham Trent University" and walk a few steps back down the hill to the Arboretum entrance.
More than 200 different kinds of tree, from redwoods to cooper beeches, make for great displays of autumn colour and a variety of views at any time of year; a "tree trail" highlights different species.
A 1930s Dahlia Border stretches into the northeast corner; the tall statue, facing the border across the lawn, is Feargus O'Connor, the Chartist MP for Nottingham until 1852, when the arboretum opened.
Nearby, a Chinese Bell Tower with a pointed octagonal roof stands on a pink sandstone platform with a Crimean war cannon at each corner.
J.M. Barrie, who wrote Peter Pan, lived and worked in Nottingham; he walked daily through the arboretum, which, with its wooded lake and piratical cannons, may have inspired him to create Neverland.
A newly opened café, in the arboretum's southwest corner near the lake, serves up tea, coffee, homemade cakes, superlative herby cheese scones and more.