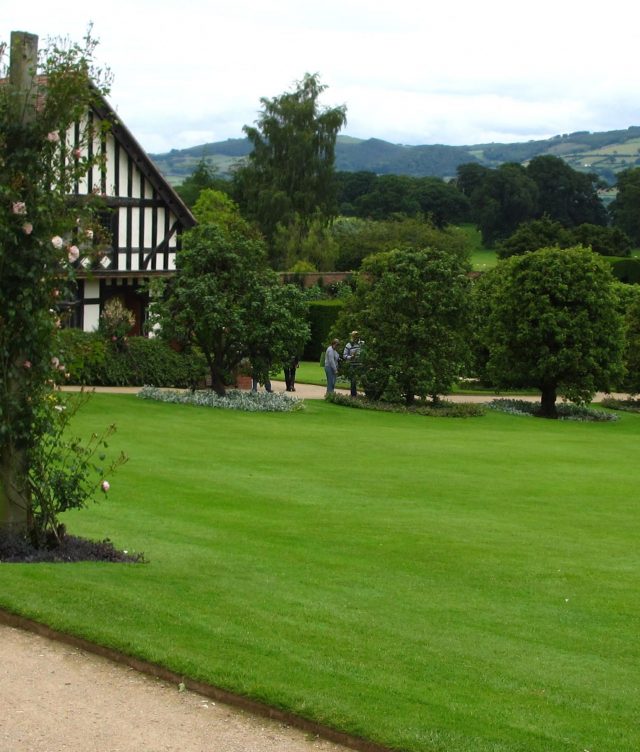 A steamy ride on the Welshpool & Llanfair light railway, a stroll up to medieval Powis Castle, or an epic journey along the Cambrian Line to the coast: Welshpool has a variety of great car-free trips for visitors. Set among rolling green hills, with sheep-scattered slopes and banks of bracken and foxgloves, there's a nostalgic air about the bunting-strung market town. Woodcarvings and colourful bird sculptures mark the Powysland museum, housed in a cheerful old warehouse beside the Montgomeryshire canal; and the High Street has old-fashioned shops, Georgian coaching inns and a series of wonderfully ramshackle stalls under the brick arches of the clock-towered market.
Ride the Welshpool & Llanfair railway

Carriages on this scenic steam railway have balconies at either end, so passengers can stand in the open air to watch rivers, fields and wooded valleys chugging past. There's nothing half-hearted about this train ride, with its deafening whistle and thick white steam, dislodging drops of from the leafy canopy overhead.

Simply stroll the mile down the High Street from the mainline station to reach the steam railway at the other end.
The Welshpool and Llanfair Light railway runs through eight miles of idyllic mid Welsh scenery in mid Wales.
At the far end of the line, there's just time to stroll along a waterside path into the small, sleepy town of Llanfair Caereinion, with its hilly streets, bowling green and old pubs.
You can buy hot drinks, cakes and ice creams at Welshpool's Raven Square while the railway's retro tearoom, at Llanfair Caereinion, with indoor and (covered) outdoor seating, offers soup, sandwiches and homemade cakes, like fruity Welsh bara brith.
Stroll up to Powis Castle

This thirteenth-century fortress towers over enchanting gardens with Italianate terraces and herbaceous borders. A steep landscaped park, with herds of antlered deer and lily ponds, leads up to red, gritstone walls. Inside are rooms hung with faded tapestries or lined with marble emperors. The state bedroom, which survives from the 1660s, has an opulent, crimson-curtained four-poster in its own royal alcove.

Park Lane leads off Welshpool's High Street to the wrought iron gates of Powis Castle. The mile's stroll up through the park is a lovely walk.
Have a cream tea on the top terrace, but watch out for the predatory peacocks.
Don't miss the Clive Museum, a collection begun by controversial adventurer Robert Clive, of Indian objects, from tiny ivory elephants to Tipu Sultan's ornate tent and palanquin.
Leave time to explore the terraced garden – even more remarkable than the interior. With views that stretch as far as the Shropshire hills, the walkways are lined with peonies, roses and delphiniums, dancing statues and urn-topped balustrades.
Look out for the Ozymandian stone foot, which stands in the woods, near glades of common spotted orchids.