Adventures around Oxford
with PlusBus
in partnership with
Oxford is a city of stories. J.R.R. Tolkien and C.S. Lewis, part of a literary group called The Inklings, created their fantastical worlds among its ancient libraries and honey-stoned colleges. Later, Philip Pullman set his novels about Lyra in a version of Oxford and scenes from Harry Potter were filmed here. The River Thames runs through Oxford and has inspired more literature than almost any other geographical feature in Britain. Jerome K Jerome's comic masterpiece Three Men in a Boat and Kenneth Grahame's The Wind in the Willows are both set on this river. Arrive by train and buy a PlusBus ticket and you can explore stretches of the Thames Path, the pubs and churches, meadows and museums.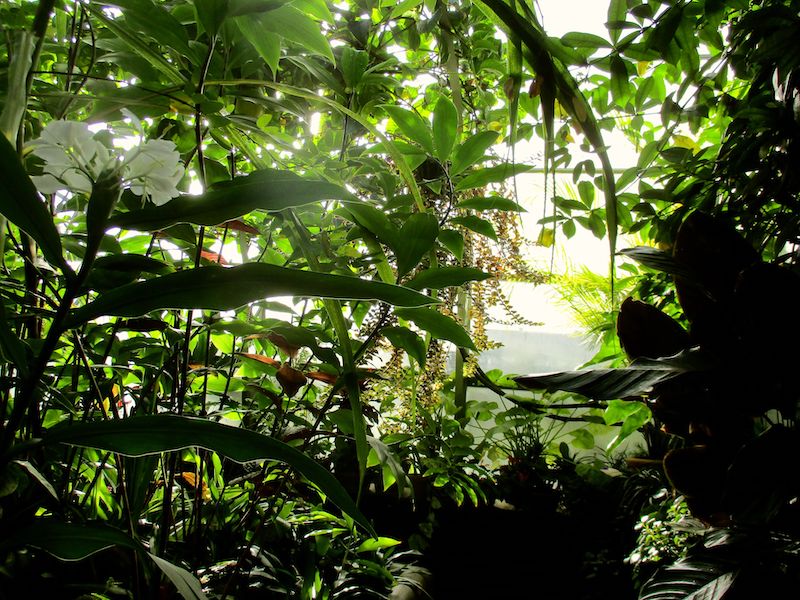 1. Walk the Thames Path

An Oxford PlusBus ticket is perfect for exploring the Thames Path. Simply ask for PlusBus when you buy your train ticket for unlimited bus travel all over the city. It's particularly good for linear walks along the ever-changing Thames Path, one of Britain's great National Trails, with a bus back into town at the end. To find the Thames Path, turn right out of the station, along the road and under the railway bridge. By Osney Bridge, just after Abbey Road, you will see signs for the Thames Path. Here, you have two great choices.

To Wolvercote: Follow the signs right onto a riverside footpath for a beautiful three-mile walk to Wolvercote, a delightful village with several pubs. On the way, you will pass ancient Port Meadow, rich in wildlife, and the ruins of Godstow Abbey. (NB: after heavy rain, this path often floods and it's better to head to Sandford instead – see below),
How do I get the bus back from Wolvercote? Turn carefully right over the bridge, past the Trout Inn, a favourite Inklings' haunt. Follow the winding road through Wolvercote village to find Jacobs Inn. From the bus stop near this welcoming pub, bus 6 heads back into Oxford every 15 minutes.
To Iffley: From Osney Bridge near the station, you can also turn left along the river and follow the Thames Path to Folly Bridge and, beyond, to Iffley Lock. On the way, you pass Grandpont nature park and lots of college boathouses. The Isis Farmhouse pub, with its big waterside beer garden, makes a good place to end when it's open.
How do I get the bus back from Iffley? Walk past the old stone bridge near Iffley Lock and turn left over the picturesque wooden Mathematical Bridge. Follow the wooden walkway across the river to reach tarmac path by cottages. Keep straight for about ten minutes along Mill Lane and Church Way through pretty Iffley. Finally, keep on over roundabout along Iffley Turn to Henley Avenue. River Rapids bus X40 from stop on near side of road heads back into Oxford every hour (more at weekends).
2. Visit the University Museum and Pitt Rivers

Oxford has several world class museums, where you can see everything from Egyptian mummy cases to impressionist paintings, ancient manuscripts to astrolabes. At the University Museum of Natural History, there are extraordinary exhibits of fossils and minerals, the world's only surviving soft tissue from a dodo and the jawbone of a Megalosaurus.

Inside the same building, the Pitt Rivers Museum is a treasure trove of artefacts from around the world. There are reindeer-skin knickers from Siberia, Roman shoes from Egypt, an Ethiopian priest's crown and an Easter Island figure.
The museums are free to visit (donations welcome). There's an eco-friendly pop-up cafe on the upper gallery of the Natural History museum, overlooking the dinosaur skeletons and stuffed bears, and there's an outdoor kiosk on the lawn with locally roasted coffee, brownies and flapjacks.
How do I get to the Pitt Rivers by bus? Bus 7 from Oxford railway station heads towards Witney every half an hour (even on Sundays). You can also catch bus 14. Get off at Keble Road and cross at the lights. Keeping the big futuristic Department of Physics on your left, walk along Keble Road and turn right onto Parks Road to find the museums.
Afterwards, you could stroll on along leafy Parks Road to reach the iconic Radcliffe Camera and other Oxford landmarks around the High Street.