Adventures around Newcastle
with PlusBus
in partnership with

Bridges, beer, art, dinosaur skeletons, Hadrian's Wall, wooded valleys, waterfalls... Newcastle has something for everyone with a PlusBus ticket. Here are just three of the many adventures you could have by bus.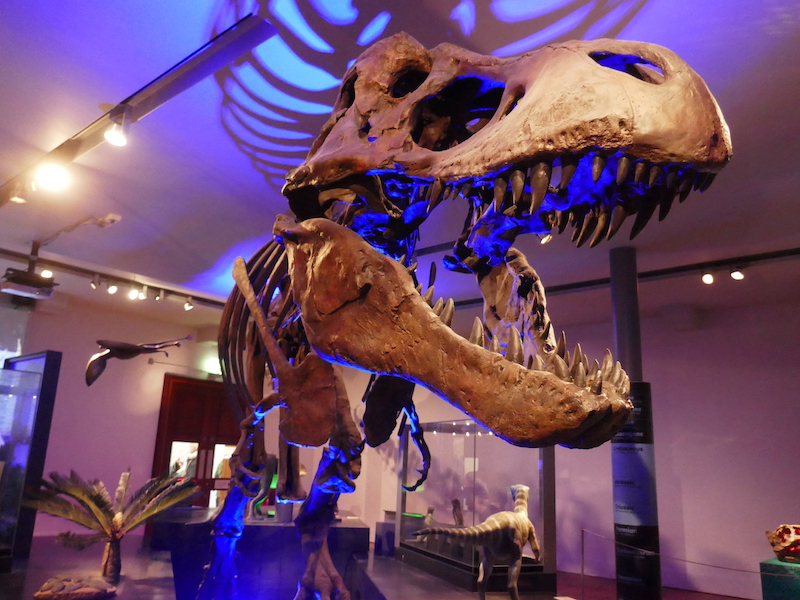 1. Scenic bus ride to Wallsend

There are regular trains to Newcastle from Birmingham, Edinburgh, Carlisle, London Kings Cross and lots of other places. Just ask for PlusBus when you book your train ticket or when you arrive at the station for a whole day's adventures by bus around the Toon.

Get your bearings with a bus ride to Wallsend –  the "wall" in question being Hadrian's famous frontier. When most of us think of Hadrian's Wall, we probably picture the stretches undulating over Northumbrian hills, but the emperor's epic fortification ran through what is now Newcastle too. One of the best places to get a sense of its scale is at Segedunum Roman Fort in Wallsend. Here, a viewing tower overlooks the outline of the fort and a mesmerising video reconstruction shows the layers of history ebb and flow around it. Inside the museum, you can really get a sense of the daily life of people living here in Roman times.
How do I get to Segedunum Roman Fort by bus? Bus Q3 from the centre of Newcastle runs to Wallsend every half an hour with a scenic tour of the city on the way. Turn right out of Newcastle Central station and keep straight towards the cathedral (easy to spot with a crown on top and well worth looking round if you have time). Soon after the cathedral, turn left into Grey Street and catch bus Q3 from the stop on the right.
The journey takes in the famous Tyne bridges, the Baltic art gallery over the river in Gateshead, vibrant Ouseburn, full of indie shops and cafes, St Peter's basin marina and the ridge of high ground near St Antony's Park with views of the Byker area and across the Tyne. Finally, the bus arrives at Wallsend metro and you simply need to walk a couple of minutes (right out of Wooley Street into Station Road and right again into Buddle Street) to find Segedunum Roman Fort.
2. Great North Museum

There's a huge amount to discover at Newcastle's Great North Museum. Look out for Anglo-Saxon crosses from Northumberland, battle-scarred Greek helmets, ancient Egyptian mummy cases, fossilised swamp creatures and lots more. You could see a stuffed albatross flying overhead with its huge wingspan, the sole of a child's sandal from the Roman towns along Hadrian's wall or a lump of plumbogummite crystal from Cumbria.

How do I get to the Great North Museum by bus? To go straight to the museum from Newcastle Central Station, stroll up Grainger Street to Stop 53 and hop on bus 10 or bus 11, which between them run every few minutes. About seven minutes later, get off at the stop called Haymarket Barras Bridge with a view of St Thomas' church and its towering neo-Gothic spires. The museum is ahead of you, beyond an imposing memorial to Lord Armstrong.
We are used to thinking of Roman remains as weathered lumps of stone, but, in the museum's Hadrian's Wall gallery, colours have been cleverly projected onto seven Roman altars to show visitors how they would have looked when they were new, about 1,900 years ago.
The museum is understandably popular and the cafe can get quite busy. But don't worry – there are plenty of alternative options nearby for refreshments. Check out the Town Mouse pub, just beyond the church, or the Butakun Japanese restaurant down the road near Haymarket bus station. From here, it's easy to take the bus to lots of other interesting places like the green paths around Jesmond Dene (keep reading!)