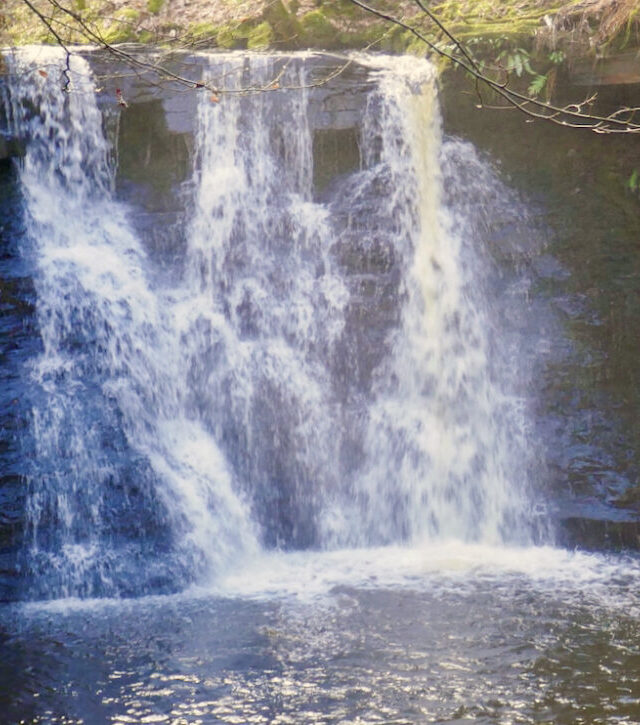 Adventures around Bradford
with PlusBus
in partnership with

The world's first UNESCO City of Film and home for many decades to the National Science and Media Museum. A centre for nineteenth-century textile mills and, more recently, the Curry Capital of Britain with some of the UK's best Asian food. These are some of the things people know about Bradford. What might be more surprising to visitors from outside the area is that Bradford is also a fabulous gateway to some craggy Yorkshire countryside with waterfalls, wooded valleys, wide views and Bronte connections. There's a huge area covered by a bargain PlusBus ticket. Here are just three of the adventures you could have.
1. Bus to Goit Stock waterfall

These spectacular falls in a green, rocky valley near Bradford are an understandably popular destination for walkers, but the area can still feel peaceful. It's a lovely place for a stroll or slightly longer hike and – best of all you can get there by bus. The Bradford PlusBus ticket covers the whole of West Yorkshire, which is a huge area and full of interesting things to see and do.

How do I get to the Goit Stock waterfall by bus? One easy way to get there is to catch bus 67 from Bradford Interchange (Stand 2) heading towards Keighley. Look out of the bus windows for wide views across the moors. The bus crosses the Bronte Way twice, so it's also really good for accessing this long-distance route.
After about half an hour, get off in the village of Cullingworth at the stop called Halifax Rd/South Road. Walk back up the pavement a few steps and turn left past the Fleece Inn along the B6144. After about 400m, turn left along Hallas Lane and keep straight until you reach a junction of paths near a mill.
Turn left here onto the signed path by the stream with the water on your left, going carefully over rocky ground. You'll soon come to the waterfalls. You can go back the same way or carry on along the valley on relatively gentle paths and follow a scenic two-mile loop through the nearby countryside. Here is a map of the walk, which ends by the War Memorial bus stop back in Cullingworth with a handy pub and cafe nearby.
2. Bradford Industrial Museum

Bradford has several interesting museums: an art gallery in Cartwright Hall, the museum at Bolling Hall and the Industrial Museum. You can reach all of them with a PlusBus ticket.

In an old Victorian textile factory, Moorside Mill, is now Bradford's Industrial Museum. You can see and experience the machines that drove the industrial revolution. You can see steam power in action, marvel at the intricate engineering, the printing machinery, textile machinery and motor vehicles that were produced and operated in Bradford.
There's a programme of exhibitions too and you can visit the mill manager's mansion at Moorside or see the terraced houses where the mill's workers lived, decorated to reflect different times when people worked here. You can sometimes see people operating the old machines and get a strong sense of what life was like for many in Victorian England. (Thanks to Bradford District Museums and Galleries for the photo).
How do I get to Bradford Industrial Museum by bus? Bus 660 leaves hourly (Monday to Saturday) from Bradford Interchange (Stand K) towards Shipley Glen and stops outside the museum's gates.
More frequent bus 687 leaves every 20 minutes from Bradford Interchange (Stand W). Get off, after about 20 minutes, at the stop called Fagley Road St Clares Church. Walk back a few steps and turn right along Moorside Road for about five minutes to reach the museum.