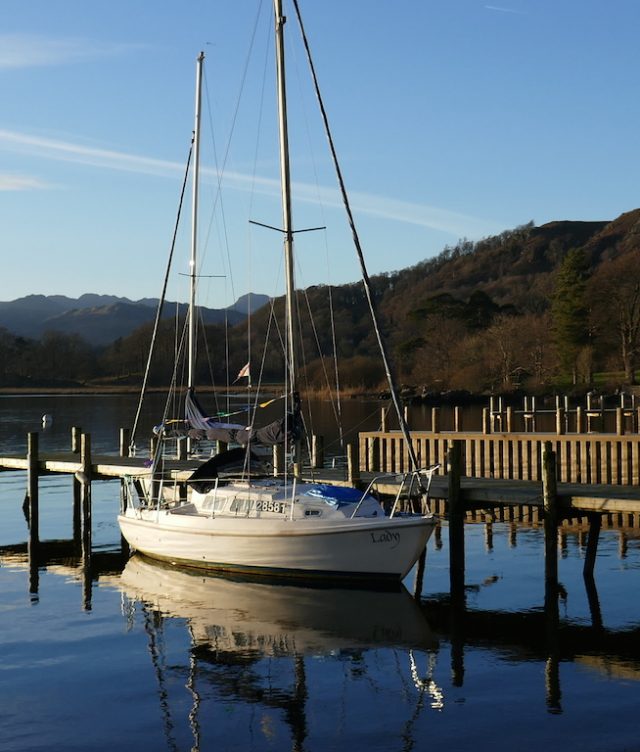 Car-free adventures around

Windermere

Cumbria
England's largest lake has been attracting crowds of tourists since the Windermere and Kendal branch line arrived in 1847. And the railway is still a great way to arrive for some car-free adventures around Windermere, by foot, bike, bus and boat. Trains leave from Oxenholme at least hourly. Visit a brand new boat museum on the edge of the water or an arts and crafts house that is an icon of design. Enjoy a scenic bus ride to Grasmere and walk in Wordsworth's footsteps, following the old Coffin Road above dreaming Rydal Water. Escape by bike and ferry to Windermere's quieter western shore or simply stroll past the piers near Ambleside and soak up the evening sun. It's a great area for a UK holiday - scroll to the end of this feature to find more tips about buses, bikes and places to stay!
1. Windermere Jetty Museum

Opened in March 2019, a new waterside attraction near popular Bowness Pier transforms a collection of old boats into the £20 million Windermere Jetty Museum. World-class exhibits, from Beatrix Potter's sturdy rowing boat to elegant varnished teak steam launches, celebrate centuries of Lakeland tradition. Overhead hang the Miss Windermere IV hydroplane and other record-breaking motorboats. Follow Good Journey's directions.

The museum is about two miles south of Windermere railway station and there are several options for getting there from the station, including on foot, by bus (see below) bike (cycle hire at the station), or by taxi.
You can also get there by boat from Bowness or Ambleside Pier. Buy a combined ticket for the 'Red Cruise' around the lake to visit to the museum and make a day of it or buy the cruise ticket and simply stop off at the (great!) café for lunch.
The museum is a lovely ten minute walk from the (open top) 599 bus route, which runs from Grasmere to Bowness via Windermere Station. Get off at the Royalty Cinema and walk down Longlands Road. See map below.
With plans to continue evolving as water-worn wrecks are publicly restored, the Museum of Boats, Steam and Stories is a living space, from the redolent pine-smelling boathouse and pleasure trips around the lake to the paint and sawdust tang of the conservation workshops.
You can also follow Good Journey's directions to Windermere Lake Cruises.
2. Boats and bikes

You can visit Brockhole visitor centre for a day of family fun. Or take a trip from Bowness, or Waterhead near Ambleside to the less-visited western shore of the lake, perfect for walking and (mostly) traffic-free bike rides. Scroll to the end for more on bike hire.