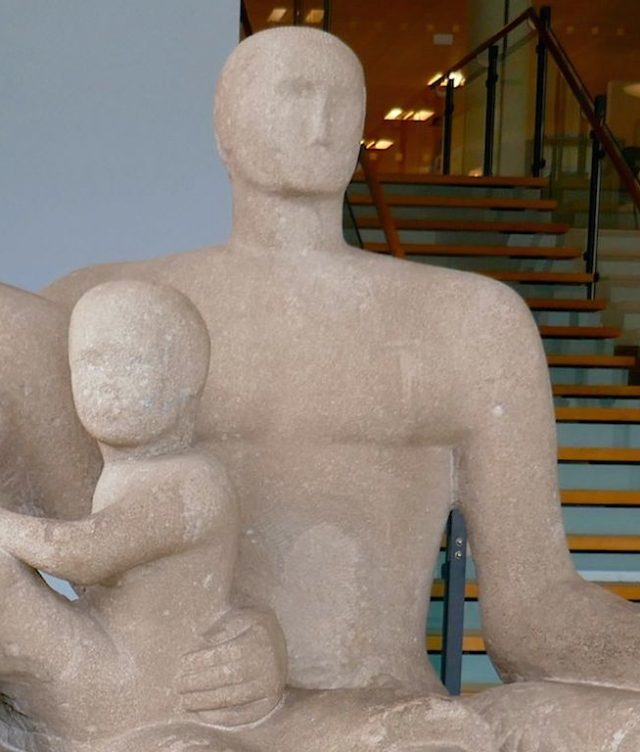 Car-free adventures around

Harlow "Sculpture Town"

Essex
Sprawling between the scenic Stort Valley and epic Epping Forest, Harlow is much greener than many people realise. Riverside and woodland walks head off into the neighbouring countryside in every direction. But Harlow also has a cultural dimension: founded as a new town to provide post-war housing, its visionary architect Frederick Gibberd and others have left a legacy of public art and pleasant urban paths that are well worth exploring. Regular trains arrive from London, Cambridge and Stansted Airport.
1. By train to the Gibberd Garden

Just over a mile from Harlow Mill station, Frederick Gibberd's fascinating garden is open to the public on Wednesday, Saturday and Sunday afternoons from April to September. Walking to the sculpture-packed Gibberd Garden involves a hike through the suburban countryside, past 12th-century Harlowbury Chapel. Follow Good Journey's directions.

Regular trains from London, Cambridge or Stansted Airport call at Harlow Town, but not all of them stop at Harlow Mill (one station closer to Cambridge) so plan your trip there and back in advance. Direct trains leave London's Liverpool Street station twice an hour on Saturdays and hourly on Sundays.
The Gibberd Garden website has instructions for walking from the station.
You can also visit the Barn tearooms, serving homemade soup and cakes whenever the garden is open.
Maps of the garden help you locate the 90 different sculptures scattered throughout the grounds, from Gerda Rubinstein's eagles above the gates to Angela Godfrey's stone bud near the river.
The Gibberd Garden also has Snowdrop Sundays every February with a chance to stroll through the early-budding garden and have homemade cake in the barn.
2. Take the kids to Pets' Corner

Just five minutes from Harlow Town station is a small urban farm, full of rabbits and horses, goats and alpacas. With the opening of the fabulous Spurriers café a few months ago, this corner of town is now even more delightful.

Come out of Harlow Town railway station and walk ahead and very slightly right. Look out for a small paved path and steps leading up onto Edinburgh Way.
Cross at the lights ahead and keep straight up steps into the Town Park. This huge green area has several hidden treasures, including water gardens, a skate park and adventure playground. A map near at the top of the steps shows you where they are.
Turn left along a tarmac path, leading towards the animal enclosures. Pets' Corner is open almost every day and is free to visit.
Don't miss the friendly café next door with its speciality three-egg omelettes and pink, sparkly homemade "unicorn cake".
3. Harlow Town Museum

Roman figurines, 16th-century walled gardens with a copper gin still, antique bikes and Georgian pottery … Harlow's charmingly eclectic museum is a pleasant half-hour walk from Pets' Corner along a wooded cycle route. Alternatively, you could catch the 508, 509 or 510 bus from Harlow bus station towards Stansted Airport and hop off at St Mary's church.

To walk from Pets' Corner, head for the far corner of the Town Park (furthest from the Harlow Town Station entrance) and turn left along the road, past the Youth Hostel and Greyhound pub.
Simply keep going in this direction for a mile, following the tarmac path under roads.
At the sign saying Mark Hall, you can detour right and right again into Glebelands to see Barbara Hepworth's Contrapuntal Forms standing in an urban housing estate. The Arts Council commissioned these limestone figures to stand on the South Bank during the 1951 Festival of Britain and then presented them to the new town of Harlow.
Go back to the cycle path and carry on to the next big junction of paths. Turn right here and follow Muskham Road to find the museum entrance on your left.
The museum gardens are a highlight. Volunteers maintain the walled gardens, with their ancient quince trees, varied sculptures and an old copper still from the former Gilbey gin factory nearby.
The lovely old brick buildings were once the stables of the local manor house, visited three times by Elizabeth 1.
Inside, you can learn more about the history of Harlow as a new town and see archaeological finds from as far back as Roman times, including a bronze figurine of Mercury.
Besides a collection of historic bicycles, Harlow Museum has new bikes too and is home to the Hub and Spoke cycle advocacy group, who lead bike tours every Saturday.
Leaving the museum, head straight ahead and left across the grass to see St Mary-at-Latton Church, a relic of the days when Harlow was still a collection of villages.
Buses into the centre of town run regularly from the stop across the road from the church.