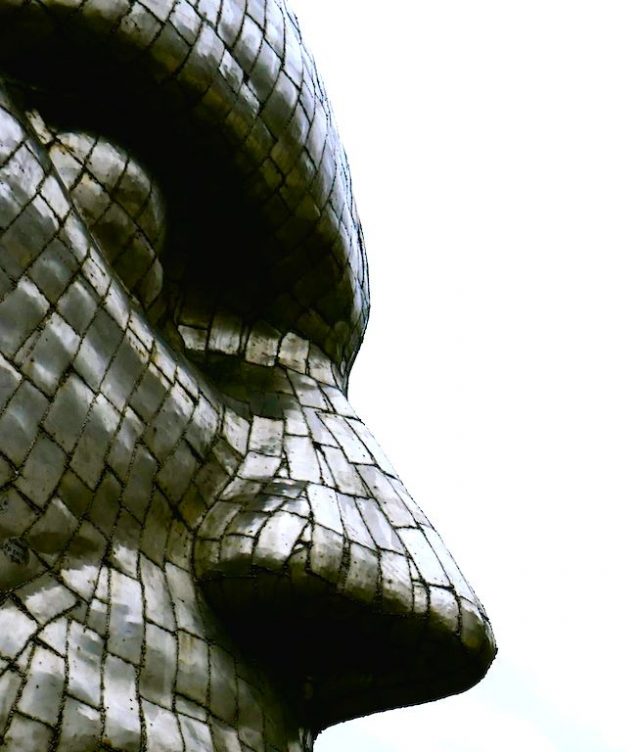 Car-free in and around

Bedford

Bedfordshire
Overshadowed by more famous destinations, like Oxford (50 miles west) and Cambridge (30 miles east), Bedfordshire is one of England's smallest counties. But the county town of Bedford, just 35 minutes from London's St Pancras station, has beautiful riverside parks, great museums, fascinating military, industrial and literary connections, and a fabulous community rail partnership. From Bunyan's Pilgrim to Bletchley Park's cryptanalysts, from giant metal heads on the High Street to double-ended sweet and savoury pastries, a day trip to Bedford is an unexpected voyage of discovery. There's lots to see so you might need longer. Scroll to the end for more information on where to stay and how to get around.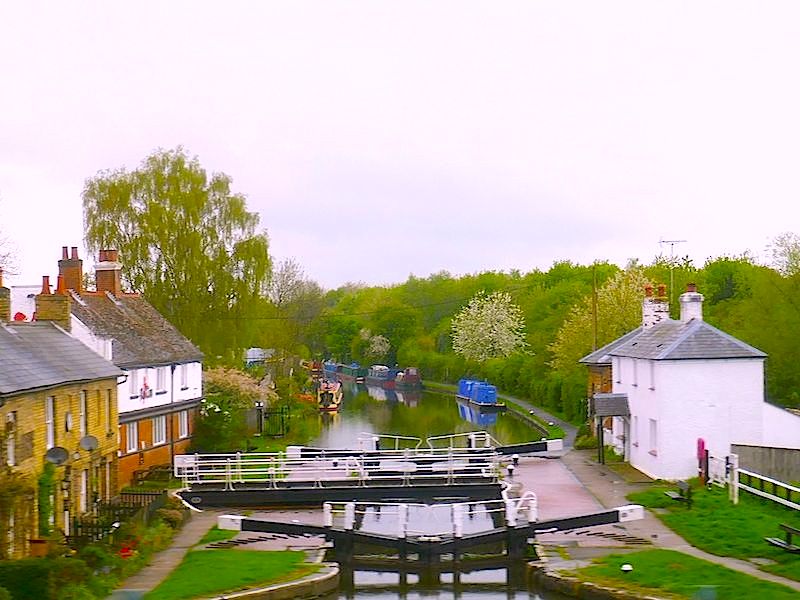 1. Ride the Marston Vale Line

Through the green countryside from Bedford to Bletchley, the Marston Vale Railway passes reed-fringed lakes, country parks and the Grand Union canal. Look out for little muntjac deer in the fields beside the track. You can get 10% off tea and cake at the pretty station tearooms in Ridgmont, hear about the railway's history in the heritage centre there, and visit the former intelligence HQ at Bletchley Park at a discount. Trains leave from Bedford station every hour and take 45 minutes to get to Bletchley.
2. Break the Code at Bletchley Park

With a valid train ticket and this voucher, two people can visit Bletchley Park for the price of one. Now famous for its once-top-secret work breaking enemy codes during World War II, when nearly 10,000 people worked there, Bletchley Park was the wartime home of the Government Code and Cipher School. Their mission was to read encrypted German messages, including those generated by the famous Enigma machine. Just turn right out of Bletchley station and you'll see it on your left.

You can see the original huts where the code-breakers worked, Alan Turing's office and notebooks, a reconstruction of the Bombe, operated by hundreds of Wrens (Women from the Royal Naval Service), and more.
As well as making military history, Bletchley Park pioneered crucial new technology. The cryptanalysts and engineers who worked there invented the earliest forms of today's computers and launched the information age, changing the world in extraordinary ways.
National Museum of Computing is open on Thursday and weekend afternoons with the galleries housing the Colossus (a reconstruction of the world's first electronic computer, built to decrypt German messages) open every day.
3. Be a Pilgrim with Bunyan

Back in Bedford, there's plenty more to see, including reminders of the town's connections with Pilgrim's Progress writer John Bunyan, who was born nearby, preached, was tried and imprisoned in Bedford. There is a museum on the site of his old meeting house. The brick Victorian church, with bronze doors illustrating Pilgrim's Progress and stained glass memorials to the author, stands where Bunyan's followers used to gather in a barn to hear him preach. The museum has a very early edition of Pilgrim's Progress, dating from 1679 – the year after it was first published.

Don't miss the reconstructed prison cell at the far end of the gallery – there you'll find Bunyan's wooden flute, carved from the leg of his prison stool, and a stoneware jug with zigzag blue and white glaze that Bunyan's daughter used to bring soup to her father in prison.
There's also Bunyan's anvil – a tool of his trade as an itinerant tinker, which he carried with him on his shoulders – and an iron violin that he crafted himself.
The Bunyan museum is open free most days and is right in the heart of town behind The Higgins (see 4).
Turn left outside the museum and right along High Street to find a bronze statue of Bunyan on St Peter's Green.
You can take a walk to sample some of the 77-mile John Bunyan Trail or a cruise on the John Bunyan community boat.