Car-free around

Edinburgh

Midlothian
Craggy castles, cobbled streets, sandy beaches, riverside walks, world-class museums and scenic train rides: could anywhere offer such a wealth of great car-free experiences as the Scottish capital? Catch the bus to medieval forts in the suburbs or cycle along disused railways; stroll down the Royal Mile or beside the Brunstane Burn to seaside Portobello.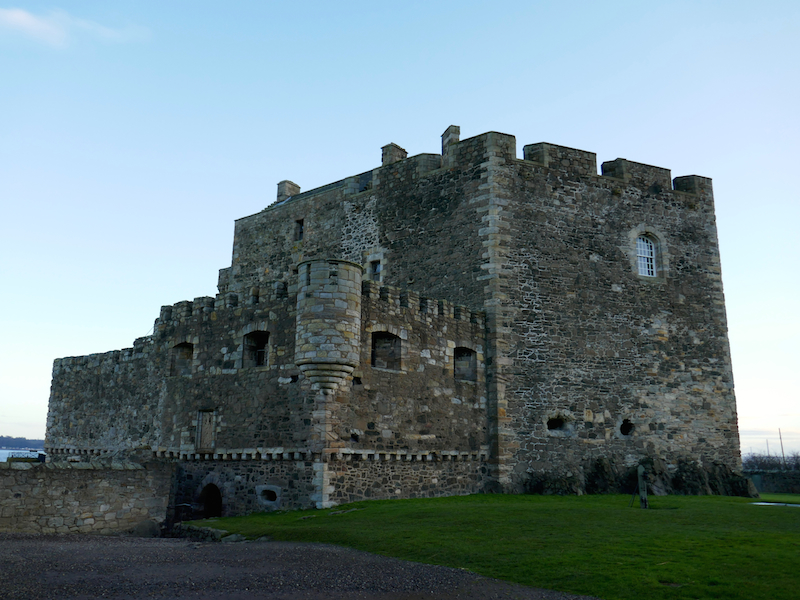 1. Getting to the major city sights

With historic lanes to stroll around, cheap, regular trams and buses to ride on, and several railway stations, Edinburgh is a great city to explore car-free. The Royal Mile links the castle at the top and Holyroodhouse Palace at the bottom and there are several major museums nearby.

Transform Scotland has produced a smart tourism guide for getting to Scotland's top 24 visitor destinations without a car. This includes several Edinburgh attractions, like the castle, the zoo, and the city's hop-on, hop-off bus tour.
Transform Scotland suggests a walking route from Edinburgh's Haymarket station to reach the Gallery of Modern Art, along the Water of Leith with steps up into the sculpture garden. The gallery also have their own free shuttle bus, running five times a day from outside the Scottish National Gallery.
This riverside walkway beside the Water of Leith is lovely in its own right, with frequent sightings of the resident otters; nearby Dean Village is worth a wander too.
2. Bus to Craigmillar Castle

From the battlements of Edinburgh's often-overlooked second castle, three miles from the centre, there are great views of the city, like the one at the start of this feature. Once home to Mary, Queen of Scots, some of the atmospheric ruined halls and towers date back to the 14th-century.

New tarmac paths through woods and fields towards the castle (about half a mile) have made this castle beautifully accessible.
There are lots of buses stopping nearby. Here's one way to get there: from stop NC on Edinburgh's North Bridge, catch bus 14 or 30. Get off, after about 20 minutes, at Craigmillar Castle Road and walk. See map below.
Craigmillar Castle is a major location for the 2018 film Outlaw King, starring Chris Pine as Robert the Bruce. An elaborate medieval village was built in front of its forbidding walls. It's also a location for cult show Outlander.
As at many other Historic Environment Scotland castles, there is no café, but there are loos and you can get a hot drink from the little gift shop.
3. Train to the Forth Bridge and beyond

Catch the train to Dalmeny, 20 minutes away from Edinburgh Waverley, for waterside views of the mile-long Forth Bridges. The cantilevered, Victorian railway bridge is a UNESCO World Heritage site and you can find out more about its history in the free Queensferry Museum.

The picturesque town of South Queensferry has a good choice of cafes and restaurants.
From here, you can take a boat trip to Inchcolm Island to see the ruined abbey; or sample the John Muir Way.
This long distance coastal walk, named after a 19th-century environmentalist, passes close to stately Hopetoun House, imposing Blackness Castle and other sights as it heads towards Linlithgow.
If you're planning to visit a lot of castles, see whether Historic Scotland's explorer pass might save you money.